Products designed for your customers' needs
Expand in utility, telecom and other adjacent verticals with innovative cloud-based solutions and services. Discover everything we have for your business growth.
The Complete Business Solution
Utility and Telecom Suite
The Complete Business Solution
Boost efficiency with a white-label business model for more revenues and cross-selling opportunities in utilities. Use Methodia's comprehensive SaaS platform comprised of multiple modules and great features to gain competitive advantages in utility and telecom verticals. 
Full-blown business management solution
Front-end & back-end solutions


Integration with
other systems
MAIN PLATFORM CAPABILITIES
Enhance workflow and
business growth
Regardless of your company's size, market experience and offerings, using Methodia's configurable and customizable platform you can improve financial and business efficiency and drive growth with new services. Explore our complete solution or get only the components you need for your company's steady expansion.
Increase loyalty and
maximize profitability
Provide superb experience to your customers by optimizing and automating your order-to-cash business processes. Transform your business model to become a sustainable utility retailer and let us help you bundle home services offerings with minimal risks. Our industry knowledge, cutting-edge technology and 10+ years of experience help us empower companies to operate better in utility and telecom verticals.
Customer Acquisition
Easy and accurate quoting process and real-time sales overview. Automated pricing, offer and contract generation. Client profile information and management.
Learn more
Customer Switching Portal
User- friendly switching form with energy savings calculator to help you bring unique user experience to your customers.
Learn more

Customer Services
Customer Self-Service Portal
Dashboard with full overview on invoices, payments, tariff plans and energy consumption. Automated online requests for new products & services. Mobile app is also available.
Learn more
Customer Relationship Management Module
Market segmentation and defining target groups. Customer pre-sales and after sales servicing. Creation and tracking of marketing campaigns. Products bundling through a single interface and consequent roll-out.
Learn more

Partners & Industry Interactions
Automated communications tool, designed to transfer information between suppliers and industry participants in retail Gas and Electricity markets. This market messaging process is essential to customer switching process, energy supply, meter readings submission and industry settlement processes.
Learn more
Forecasting, Profits & Cash flow
Complete batch processing and daily invoicing for all industries, enabling meter and sub-meter billing. Blockchain ledger technology and IoT cash management. Get real-time financial data overview and simplify your routine accounting duties with automated payments, invoices and reports generation. Configuration of financial periods and efficient cash flow management.
Learn more
A comprehensive financial tool with profound analytical and forecasting capabilities for planning and monitoring of company operations. Highest level of utilization of company's resources and activities.
Analytics & Reporting
User-friendly information display and analytics on all business activities to support your strategies and decision-making. Configurable reports generation for complete operations overview.
Learn more
Processes Optimization & Automation
Business Process Management Module
Optimization, automation and real-time visualization of all business operations. Design, execute and monitor your processes for better transparency and higher efficiency.
Learn more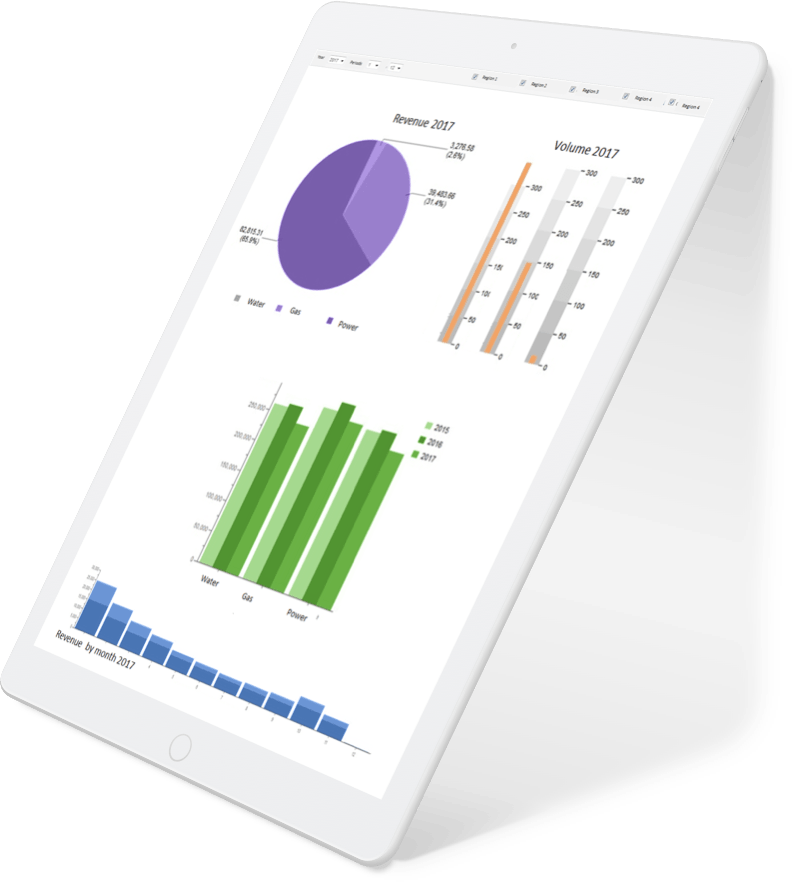 Assets, Resources & Network Management
Enterprise Asset Management Module
Maximize business value with optimal life-time management of your resources. Use our mobile app for comprehensive planning and monitoring of procurement, roll-out and maintenance of all company assets.
Geographic Information System Module
Adopt superb visualization tool for data analysis on installed devices management support. Supporting workflow it provides a broader context for assets and resource management.
Supervisory Control and Data Acquisition Module
Upgrade monitoring and maintenance of network installations using our visual component. Great optimization of costs related to distant metering of network elements and faults identification.

Workforce & Partners Management
Human Resources Efficiency Module
Improve operations efficiency with automated workforce management processes, related to performance goals, leadership and competences development within the company.
For better performance and optimized business processes
Master Data Management component
An architecture introducing a single point of entry for all data feeds where edits of core data between different modules are stored centrally.
Lightweight Directory Access Protocol (LDAP)
Full-scale option for synchronization between internal users and roles, and such defined in external instances.
Fleet management
component
Comprehensive tool for management and maintenance of all fleet park. Real-time event tracking and reporting of day-to-day activities.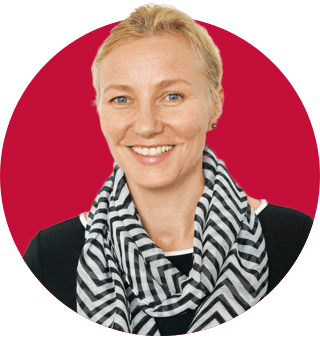 Have questions? We'll put you on the right path.
Ask about Methodia's complete business solution, specific products, professional services or technical challenges you need to solve. Let us help you in digitally transforming your company and in aligning your business model with your strategy.
Our cutting-edge products come with years of industry expertise
With strong industry credentials and the diversity of customers we've had over the years, we leverage our know-how, hands-on experience, and solutions to provide significant value for your business.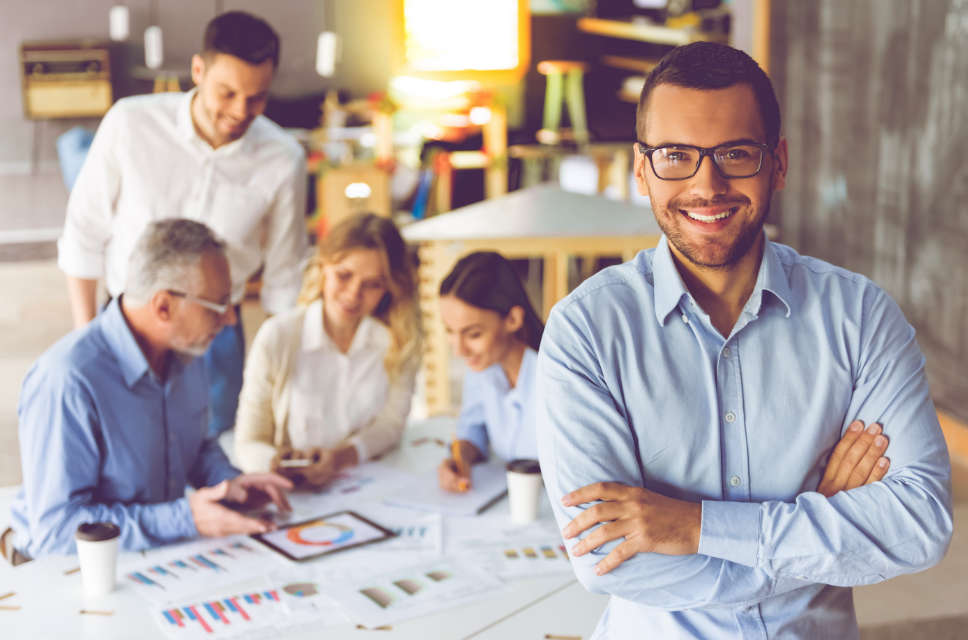 Align technology with your business strategy
Methodia has gained significant experience in efficient data migration, smooth integration with legacy systems, software implementation, setup and maintenance. Our trademarked Business Excellence methodology combined with Agile and Scrum software development, guarantee best-in-class customized solutions to all our clients.